Our Wellness Program Combines Education And Bootcamp Workout For Long-Lasting Success
If you're just starting out or you're looking to build the best foundation for long-lasting success, we've got the answer. Our Wellness Program at Sublime Strength & Conditioning combines education and movement coaching to give you a great workout and help you apply best practices to all aspects of your life.
We're helping men and women across Winnipeg take on high-energy bootcamp workouts and learn from industry professionals in everything from physical fitness, diet, mental health and more!
Check it out today - we're conveniently located near Kildonan Park. Just fill out the short form on your screen to get started!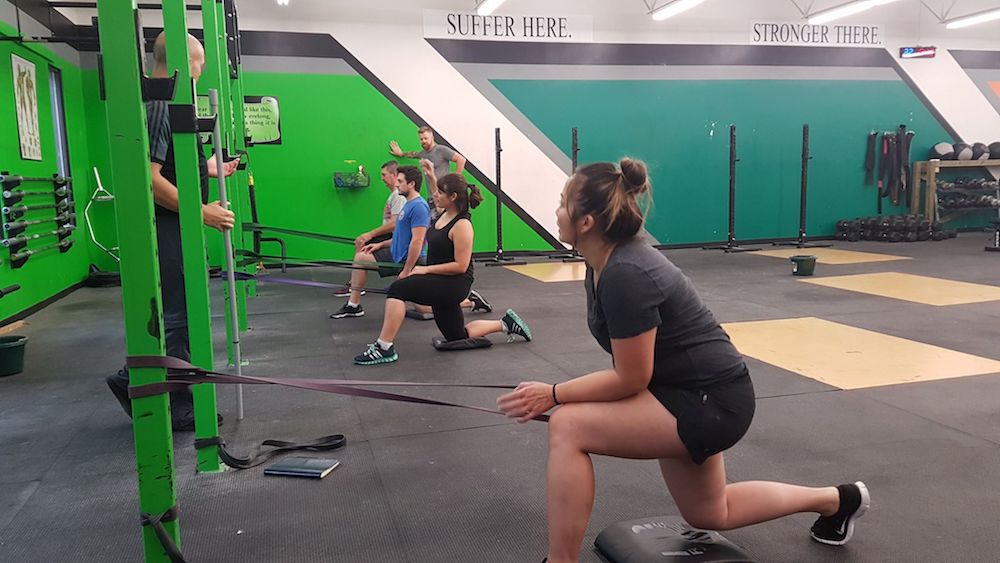 How Does The Wellness Program Work?
We run our Wellness Program multiple times each year, inviting men and women of all abilities to learn and grow with a proven system of success.
Each Wellness Program includes 15 classes over the course of two months. You'll learn the foundations of movement, mobility, agility, and nutrition - and you'll be given the resources to carry out long-lasting gains with a newfound understanding of how your body works.
At Sublime Strength & Conditioning, we're proud to help you see results one step at a time.
Join us in Winnipeg for:
Professional coaching and education
Unwavering support and feedback
Sustainable strategies for success
A direct path to your goals
The Most Comprehensive Way To Start Your Training
We offer the Wellness program because we know how important a solid foundation is to your long-lasting success. You can't expect to gain strength if your mechanics open you up to the risks of injury. And you certainly can't expect gains if you don't know how to fuel your body between workouts.
Whether you're just getting started on your fitness journey or you're frustrated with past plans that just didn't work, we're ready to make sure you get the most out of everything you do.
The Wellness Program at Sublime Strength & Conditioning offers you:
High-energy workouts
Foundational strength and movement
Improved mobility and agility
Total-body strength
Don't Miss Out! The Wellness Program In Winnipeg Can Make Your Goals A Reality!
Start your fitness journey off on the right foot with professional coaching and exciting workouts - all combined into one incredible system. At Sublime Strength & Conditioning, our Wellness Program is perfect for all abilities. No prior experience is required.
Just fill out the short form on your screen to learn more about everything we have to offer in Winnipeg!