Make Your Goals A Reality With Our Group Fitness Classes
At Sublime Strength & Conditioning, we know that no two people train the same. We all have different goals, different priorities and different paths to success.And we're here to make it happen.

Our Group Fitness program is designed to help you train with a purpose and get the most out of every workout. We're proud to offer 3 distinct paths - each challenging you to be your best self with the help of our dedicated team. Our classes have a maximum of 6-8 people so coaches can provide the most attention possible to every member.

Join us in Winnipeg today for the best fitness training around. Just fill out the short form to get started today!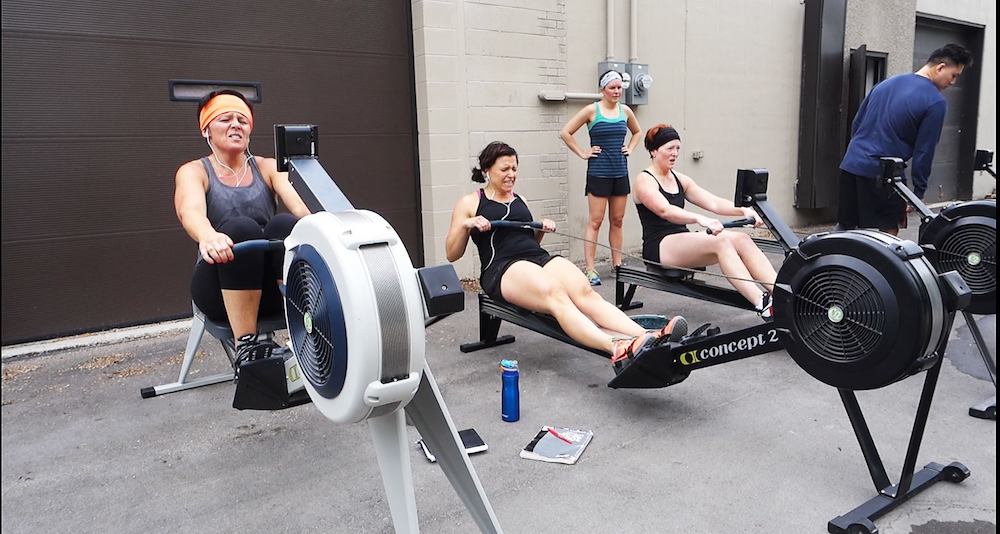 Cutting-Edge Group Fitness Classes For All Abilities
It doesn't matter if you're taking the first step on your fitness journey or you're focusing in on one specific achievement. Our small group training sessions are designed to surround you with the resources and support you need to succeed.

Our Group Fitness Programs in Winnipeg include:

Foundation: Build lean, functional strength with a system of conditioning and compound movements including deadlifts, squats, push and pull variations and so much more. We'll help you improve your overall athletic ability and boost your cardiovascular endurance in no time.
The Foundation plan includes:
Barbell and dumbbell movements
Cardio and conditioning
Bodyweight Movements
Building: The Building program is designed for those of you looking to get stronger and faster. This programming is designed to help you build speed and challenge your body through every workout. We focus on maintaining stability and mobility in your movements and can help you develop explosive strength by adding Olympic Weightlifting movements to your workouts.

This system is perfect for athletes hoping to improve their performance on the field with high-level workouts that others simply can't offer.
In the Building program, you'll take on:
Olympic weightlifting
Conditioning and some gymnastics movements
Sprints, jumps, and rope climbs
Being:

The Being program is designed for the competitors among us. If you're a high-level athlete hoping to take on Fitness Competitions and take your strength to the next level, this is the answer. Our Being program offers instruction and development in a series of complex movements like muscle ups, barbell thrusters, and handstands. We help you develop dynamic strength and boost your performance with incredible athleticism.

The Being group fitness program includes:

Olympic Lifting
Metabolic conditioning and endurance
Advanced gymnastic movements
Performance-based training
Sublime Classics Club: The Sublime Classics Club is perfect for those of us who want to stay active even as life tries to slow you down. We offer a series of low-impact workouts that can keep you motivated week in and week out.
This group fitness program offers you:
Sustainable training strategies
Incredible support and high-energy fun
Scalable exercises to meet your unique skill level
Join Us Today For The Best Group Fitness Classes In Winnipeg!
If you're looking for a better way to train, look no further. At Sublime Strength & Conditioning, we're proud to offer men and women across Winnipeg high-level Group Fitness Classes that are perfect for all experience levels.
Just fill out the short form on your screen to get started today!